ADVANCED SOUND QUALITY
Crafted by audio's finest award-winning engineers, our earbuds bring next-generation technology to today's active listener. i8 produces fast and stable transmission without the fuss of tangling.
SUPERIOR TECHNOLOGY
Superior technology means superior sound. Experience top-shelf sound quality in your own personal bubble that encompasses you with incredibly powerful bass, crisp mid-highs, and crystal clear vocals.
BLUETOOTH 5.0

The most advanced Bluetooth 5.0 technology transmits fast and stable signal without delay. With a max distance of 10 meters, you can leave your phone in the bedroom and still enjoy music in the kitchen.
EASY PAIRING
Liberate yourself from complicated pairing. Unlike traditional wireless earbuds which require several steps, the i8 earbuds will automatically turn on and connect to your device when you remove them from the case. After each listening, just put the earbuds back into the chassis to charge.
BUILT FOR ANY LIFESTYLE
i8 has an unmatched combination of comfort and stability. Whatever your activity, nothing will be able to get in the way of enjoying your music, sports, or phone calls, wherever your day takes you.
IPX-7 WATERPROOF
High-level water-resistance makes i8 your ideal companion for the gym, sports or any kind of outdoor activity. Your new earbuds will be safe from sweat and whatever the weather throws at you.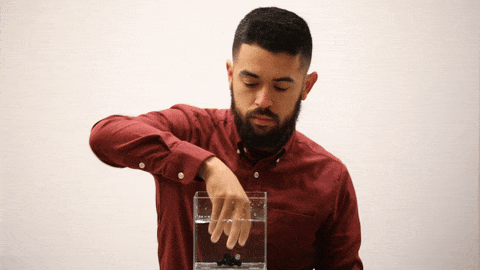 ALL-DAY POWER
The custom-designed chip not only produces an extremely stable wireless connection and sound but also manages battery life so well that you can listen for 6 hours on a single charge. Performance is largely unheard of in a device this small; now, made possible with a charging case that holds multiple additional charges for up to 36 hours of total play/talk time.
BUILT-IN CHARGING STATION
The massive 2000 mAh battery charging case can provide additional charging power for your smartphone or other mobile devices. It's a reliable emergency power supply in times of need.
Features:

Superior Sound Quality
IPX-7 Waterproof
Ergonomic Design
Low Latency Bluetooth 5.0
Intuitive Touch Sensor
Never-Drop Design
2000 mAh 36-Hour Total Play/Call Time
Charging Station